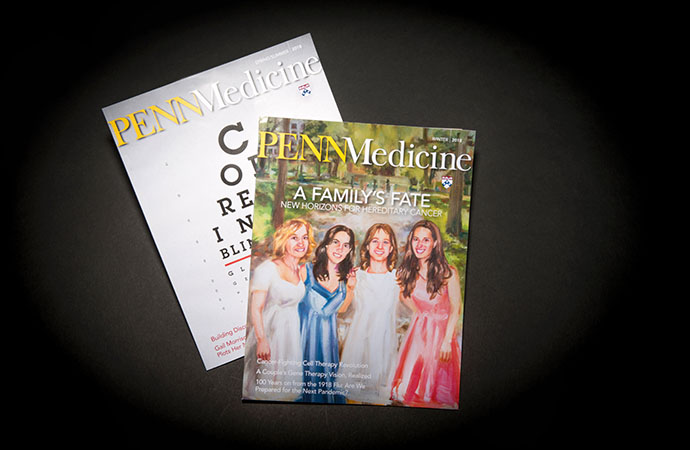 Penn Medicine Magazine
Perelman School of Medicine at the University of Pennsylvania
Penn Medicine is the magazine of the University of Pennsylvania Perelman School of Medicine and Health System, published three times per year with a print run of 30,000. In 2017-2018, Penn Medicine made major strides in an ongoing evolution to sharpen the editorial vision and to take fuller advantage of relatively new digital capabilities.
What was the most successful part of the magazine?
Expanding our digital reach entailed a multifaceted campaign, including an email edition, a Twitter presence, and highly targeted paid Facebook posts to reach key audiences.
What is one thing you learned from this experience?
Quality content can find enthusiastic audiences with a relatively small investment through paid Facebook posts, but it takes time to design the right strategy to reach these audiences.
Contact
Holly Auer, holly.auer@uphs.upenn.edu