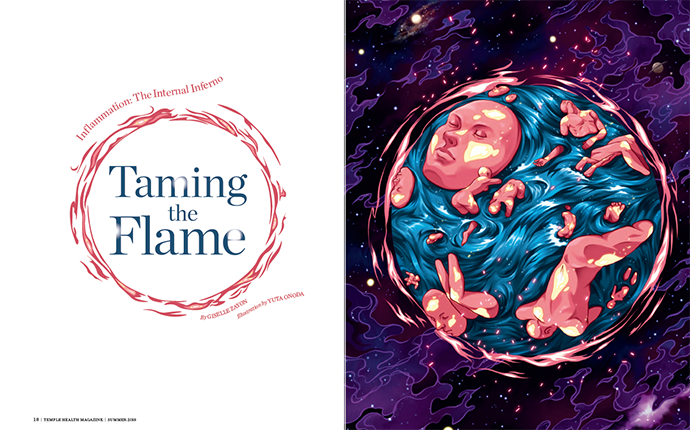 "Taming the Flame" by Giselle Zayon
Temple Health Magazine
Temple Health
"Taming the Flame" explores chronic inflammation, a seemingly intractable pathology common to dozens of different diseases — and therefore a shared target of biomedical research across many different fields.
What was the most impactful part of your feature?
Readers say the lead paragraph caught their attention. It compares chronic inflammation in the body to long-burning underground fires in coal seams all over the Earth.
What is one thing you learned from this experience?
Most researchers studying chronic inflammation did not set out to do so, but it commanded their attention. Is it the master key that will unlock future cures?
Contact
Giselle Zayon, giselle.zayon@tuhs.temple.edu