Emerging specialties you've never heard of. New research into the doctor shortage. New thinking around what the white coat stands for. These and other top AAMCNews stories of 2018 offered a glimpse into some of the most pressing issues affecting students, residents, and faculty at our nation's medical schools and teaching hospitals.
In case you missed them, here are our top 10 stories of 2018.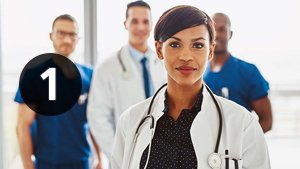 5 emerging medical specialties you've never heard of – until now
As medicine evolves, so do the types of doctors most needed. Demand for nocturnists, cancer immunologists, and clinical informatics specialists is already high.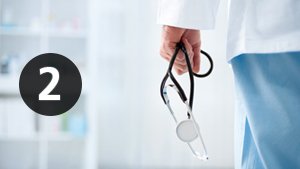 New research shows increasing physician shortages in both primary and specialty care
In April, the AAMC released its annual report on physician supply and demand in the United States. The report shows that the United States could see a shortage of up to 120,000 physicians by 2030, impacting patient care across the nation.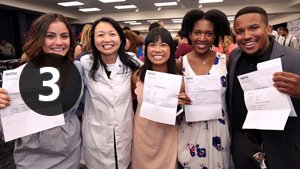 A by-the-numbers breakdown of selected findings from the AAMC's 2017 Report on Residents.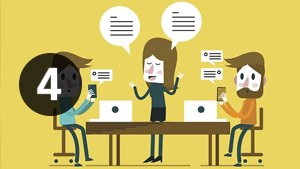 From chronic absences to nasty emails, unprofessional behavior can derail even the most promising medical student's career. The chair of one school's conduct committee has a solution.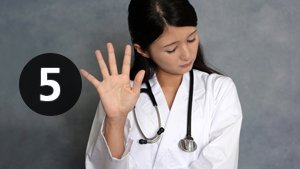 When the perpetrators are patients
Most female physicians have stories about "those patients." In the #MeToo era, here's what teaching hospitals and medical schools are doing to protect their own.
 
Addressing the escalating psychiatrist shortage
More people are seeking mental health treatment, but there aren't enough psychiatrists to meet the demand. Here's what academic medicine is doing to help deliver care now and train more psychiatrists for the future.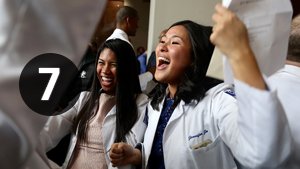 8 things to know about residency and The Match®
Match Day is a turning point in the lives of tomorrow's physicians. How much do you know about residency and the Main Residency Match®?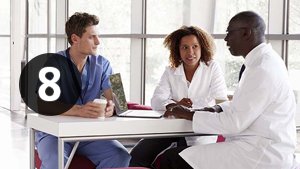 The white coat: Symbol of professionalism or hierarchical elitism?
Depending on who you ask, the doctor's white coat is a hotbed of germs, a subtle form of discrimination, or a uniform that conveys trust and respect.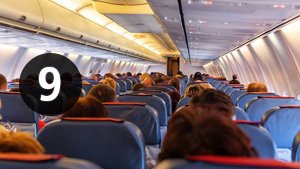 Every day, 160 air travelers experience an emergency. Here are the most common illnesses you're likely to encounter, as well as the medical supplies you'll have at your disposal in-flight if you answer the call.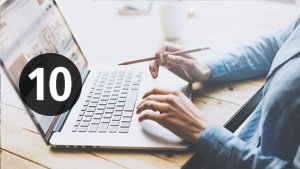 Can you apply to too many residency programs?
The AAMC releases new data on the optimal number of residency applications to submit for 19 specialties.

 
Happy holidays from AAMCNews!
*Trademarks are the property of the respective trademark owners.