One of the world's foremost immunologists. The founder of the National Quality Forum. A new medical school whose mission is guided by a deep commitment to community engagement. These are some of the recipients of the 2019 AAMC Awards, which recognize individuals and institutions that have made outstanding contributions in medical education, biomedical research, clinical care, and community engagement. The awards were presented during a black-tie dinner and reception November 10 at Learn Serve Lead 2019: The AAMC Annual Meeting in Phoenix, Arizona.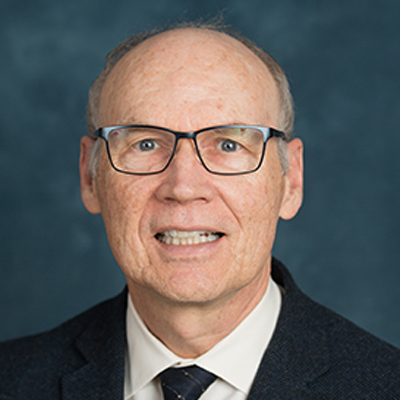 Joseph C. Kolars, MD: 2019 Abraham Flexner Award for Distinguished Service to Medical Education
Through his leadership roles at the University of Michigan Medical School (U-M Medical School) and Mayo Clinic, Joseph C. Kolars, MD, has pioneered curricular innovations in medical education locally, nationally, and internationally. Notably, he led the adoption of innovations that advanced the Accreditation Council for Graduate Medical Education's Educational Innovations Project, which served as the foundation for the Next Accreditation System. He also led intensive efforts to boost health education and patient care in sub-Saharan Africa through the Bill and Melinda Gates Foundation and developed and co-led the Joint Institute for Translational and Clinical Research between the U-M Medical School and Peking University Health Science Center in China. The latter initiative has yielded more than 60 joint publications and millions of dollars in extramural funding.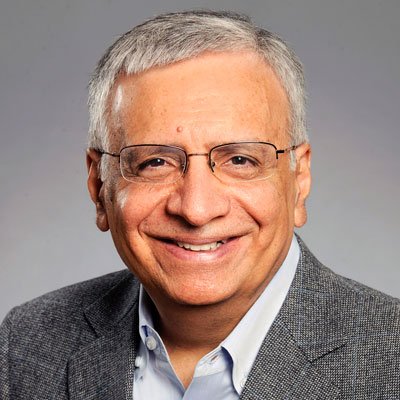 Rafi Ahmed, PhD: 2019 Award for Distinguished Research in the Biomedical Sciences
One of the world's foremost immunology researchers, Rafi Ahmed, PhD, is credited with answering some of the most pressing questions regarding the crucial roles of T-cells and B-cells, paving the way for novel therapeutic approaches to vaccine development and immunotherapy cancer treatments. A prolific scientist, Ahmed has published more than 410 papers since 1977, many of which set science on a new course. Fueled by an interest in understanding how to prevent illness from infectious agents, Ahmed founded the Emory Vaccine Center (EVC) in 1995, which he continues to direct. Today, EVC is one of the largest academic vaccine research centers in the world, with a team of more than 250 scientists working to develop vaccines and treatment strategies for some of our most vexing diseases — HIV/AIDS, malaria, hepatitis, tuberculosis, influenza, and Ebola.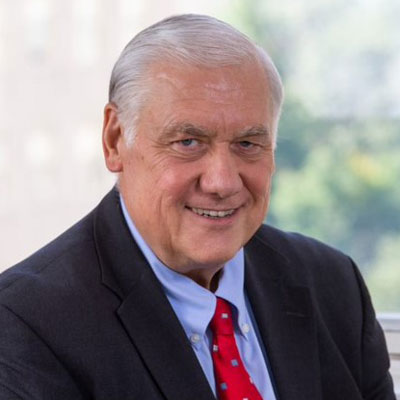 Kenneth W. Kizer, MD, MPH: 2019 Robert Wood Johnson Foundation David E. Rogers Award
An internationally acclaimed health care reformer, Kenneth W. Kizer, MD, MPH, has enhanced public health throughout California, improved care delivery in the national Veterans Affairs (VA) health care system, and raised the quality of care across the nation by establishing the National Quality Forum, which serves as the arbiter for health care quality measures used by most U.S. health care providers. As the VA's longest-serving under secretary for health (1994-99), Kizer improved the chronically underperforming VA health care system by creating regional integrated care delivery networks, increasing accountability, and launching a robust electronic health records system and a capitation-based method of allocating funds. Kizer also is a Navy veteran who led the California Emergency Medical Services Authority and had a record tenure as California's top health official.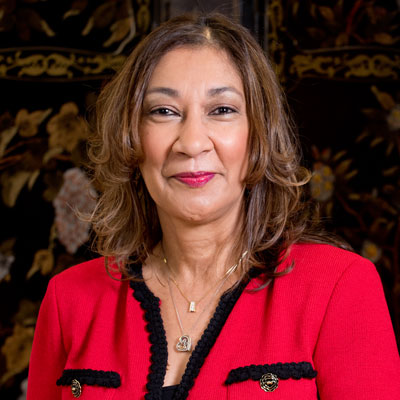 Maria L. Soto-Greene, MD, MS-HPEd, FACP: 2019 Herbert W. Nickens Award
For nearly 30 years, Maria L. Soto-Greene, MD, MS-HPEd, FACP, has tirelessly supported underrepresented students and faculty throughout their careers in medicine. Today, as executive vice dean of Rutgers New Jersey Medical School (NJMS), she ensures that diversity, inclusion, and equity are foundational for all aspects related to academic affairs, faculty affairs, and student services. In 1991, she received a grant from the Health Resources and Service Administration to establish the Hispanic Center of Excellence at NJMS, and she has served as director ever since. She was also instrumental in establishing the Centers of Excellence Consortium on Minority Faculty Development, which brings together six medical schools across the country to increase collective success in supporting underrepresented faculty.


 
Hoover Adger Jr., MD, MPH, MBA: 2019 Arnold P. Gold Foundation Humanism in Medicine Award
At its core, the practice of medicine is a humanistic pursuit — a pursuit at which Hoover Adger, MD, MPH, MBA, excels. A professor of pediatrics at Johns Hopkins University School of Medicine, Adger has focused his research, medical practice, and educational efforts around adolescent health and substance use disorders. In employing a patient-centered, family-first approach, Adger transforms the lives of his patients while modeling humanistic care. Adger is also nationally recognized for his clinical expertise. He codirected a federally funded strategic planning initiative to advise the government and other institutions in training health professionals to address substance use disorders (1999-2005) and served as deputy director of the White House Office of National Drug Control Policy (1997-98).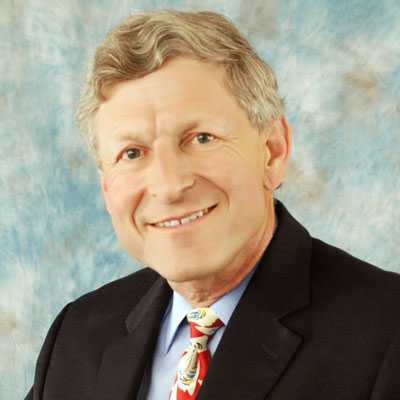 N. Kevin Krane, MD: 2019 Alpha Omega Alpha Robert J. Glaser Distinguished Teacher Award
In the aftermath of Hurricane Katrina in August 2005, N. Kevin Krane, MD, vice dean for academic affairs at Tulane University School of Medicine, worked tirelessly to ensure that medical students' academic careers would continue unabated. Under Krane's leadership, courses and clerkships resumed just one month after the hurricane, through supportive program partnerships with academic medical centers in Houston, Texas. Ongoing partnerships with clinical facilities and institutions across Louisiana ensured that the program would thrive once Tulane medical students returned to New Orleans. This sort of adaptive approach to education is a hallmark of Krane's work. His passion for providing innovative medical education has also led to thoughtful curricular reforms that help students keep up with the rapid proliferation of information.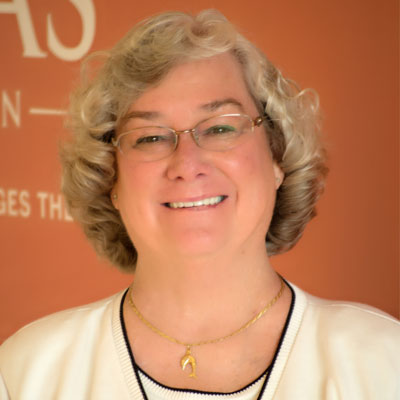 Susan M. Cox, MD: 2019 Alpha Omega Alpha Robert J. Glaser Distinguished Teacher Award
For more than three decades, Susan Cox, MD, an obstetrician-gynecologist by training, has been at the forefront of shaping medical education. In 2012, the new University of Texas at Austin Dell Medical School turned to Cox to be the primary architect of a curriculum to address the changing needs of the next generation of clinicians and medical educators. The Leading EDGE curriculum Cox designed emphasizes leadership skills, collaboration, and cross-disciplinary teamwork. Before joining Dell Medical School, Cox spearheaded innovative medical education at the University of Kentucky, where she developed a new American Board of Obstetrics and Gynecology Maternal Fetal Medicine Fellowship program, and at the University of Texas Southwestern Medical Center, where she served in many leadership roles, including as dean for professional education.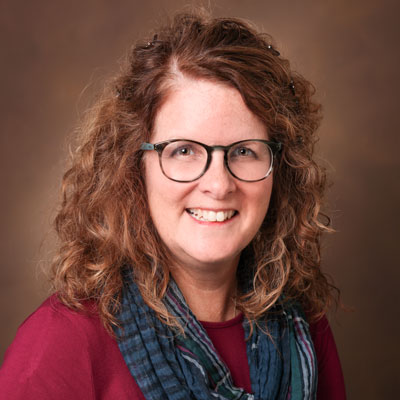 Cathleen C. Pettepher, PhD: 2019 Alpha Omega Alpha Robert J. Glaser Distinguished Teacher Award
When Vanderbilt University School of Medicine sought to improve its curriculum, it turned to Cathleen Pettepher, PhD, assistant dean of medical student assessment. An exceptional educator and innovative leader, Pettepher led the school's efforts to adopt a more integrated approach to the basic sciences and collaborative approach to content organization and academic policy. Pettepher also serves as director for the student assistance program and as a mentor for the scientist-educator postdoctoral fellowship program. She has earned the enduring affection of hundreds of students and the respect of her faculty peers, and has received countless awards since she began teaching in 1993.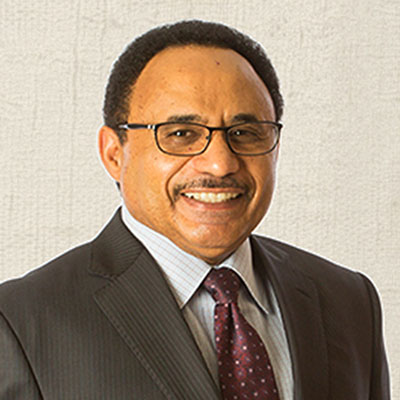 Mohammed K. Khalil, DVM, PhD, MSEd: 2019 Alpha Omega Alpha Robert J. Glaser Distinguished Teacher Award
As a founding faculty member of the University of South Carolina (UofSC) School of Medicine - Greenville, Mohammed K. Khalil, DVM, PhD, MSEd, has been a steadying hand in the lives of others throughout his career. "Among our founding faculty, Mo was unique because of his training and clear understanding of educational psychology, his proven record of effectiveness and innovation in teaching, and his utilization of that knowledge and training into effective practice," says Jerry Youkey, MD, dean of UofSC School of Medicine - Greenville. Khalil has received several prestigious awards from UofSC, including being the first member of the UofSC School of Medicine - Greenville's biomedical sciences faculty in the nontenure track to be promoted by his peers to the rank of professor. In 2017, he earned the Garnet Apple Award for Teaching Innovation, given to the university's most exceptional faculty.


 
Cooper Medical School of Rowan University: 2019 Spencer Foreman Award for Outstanding Community Engagement

Since its founding in 2009 by the New Jersey legislature, Cooper Medical School of Rowan University has integrated the community into the fabric of the school, exemplifying its motto, "Camden is our classroom; Camden is our home." Since Cooper Medical School enrolled its first class in 2012, its medical students have participated in required service learning throughout all four years of their education through programs designed in partnership with community members to address community-identified needs like homelessness, food insecurity, child obesity, and poverty. In addition, the ambulatory clerkship and other Cooper Medical School courses are infused with population health principles and quality improvement work to ensure that students graduate with a profound understanding of how communities should inform their medical practice. "Service helps our future physicians build a base of knowledge that will enable them to address the health and wellness needs of all populations," says Annette Reboli, MD, dean of the medical school. Cooper Medical School provides additional educational opportunities through pipeline programs for students in elementary school through college. One such pipeline program, the Pre-Medical Urban Leaders Summer Enrichment Program (PULSE), has had early success: 44% of PULSE graduates have now enrolled at medical schools across the country.


 
Deans of the Puerto Rico AAMC-Member Medical Schools: AAMC Special Recognition Award
In the days immediately preceding and following the impact of Hurricane Maria, and in the two years since, remarkable recovery and restoration efforts have been led by Puerto Rico's four AAMC-member medical schools and their deans. These leaders not only prepared to provide for the education and safety of their students, faculty, and staff, but ensured Puerto Ricans had access to health care services in the aftermath of the storm. Each school directed resources, opened their facilities, and coordinated the response of their physician-faculty, residents, staff, and medical students. The deans fostered improvisation, creative problem-solving, and collaboration as critical components of meeting the health needs of the island in the severely restricted conditions.
Yocasta Brugal, MD
Forensic and Anatomical Pathologist, President and Dean, San Juan Bautista School of Medicine
Edgar Colón Negrón, MD, FACR
Professor of Diagnostic Radiology, University of Puerto Rico School of Medicine
Agustín A. Rodríguez-González, MD, FACS
Professor of Surgery and Chief, Vascular Surgery Section, Interim Dean, University of Puerto Rico School of Medicine
José Ginel Rodríguez, MD, FAAP
Dean of Medicine, Universidad Central del Caribe School of Medicine
Olga Rodríguez de Arzola, MD, FAAP
Dean, Ponce Health Sciences University School of Medicine
 
Timi Agar Barwick, MPM: AAMC Special Recognition Award
A consummate collaborator, Ms. Barwick is recognized for having simultaneously advanced physician assistant education and the profession and championed interprofessional education and team practice.
Ralph W. Muller: AAMC Special Recognition Award
Dedicated to advancing access to high-quality health care for all, Mr. Muller is recognized as a national leader in advocating for advances in health care and reimbursement policy, medical education, and patient safety and quality.
Stephen C. Shannon, DO, MPH: AAMC Special Recognition Award
A towering leader and invaluable partner in advancing medical education and health care in America, Dr. Shannon is recognized for his skillful collaboration, leadership, and steadfast promotion of medicine and health professions education.
Richard W. Valachovic, DMD, MPH: AAMC Special Recognition Award
An ardent champion of interprofessional education, Dr. Valachovic understood the intrinsic connection between oral and medical health and is recognized for his pursual of many strategic alliances and partnerships that helped to enhance collaboration across the health and dental sciences.
The AAMC is now accepting nominations for the 2020 AAMC Awards. Click here to learn more about how to submit a nomination.