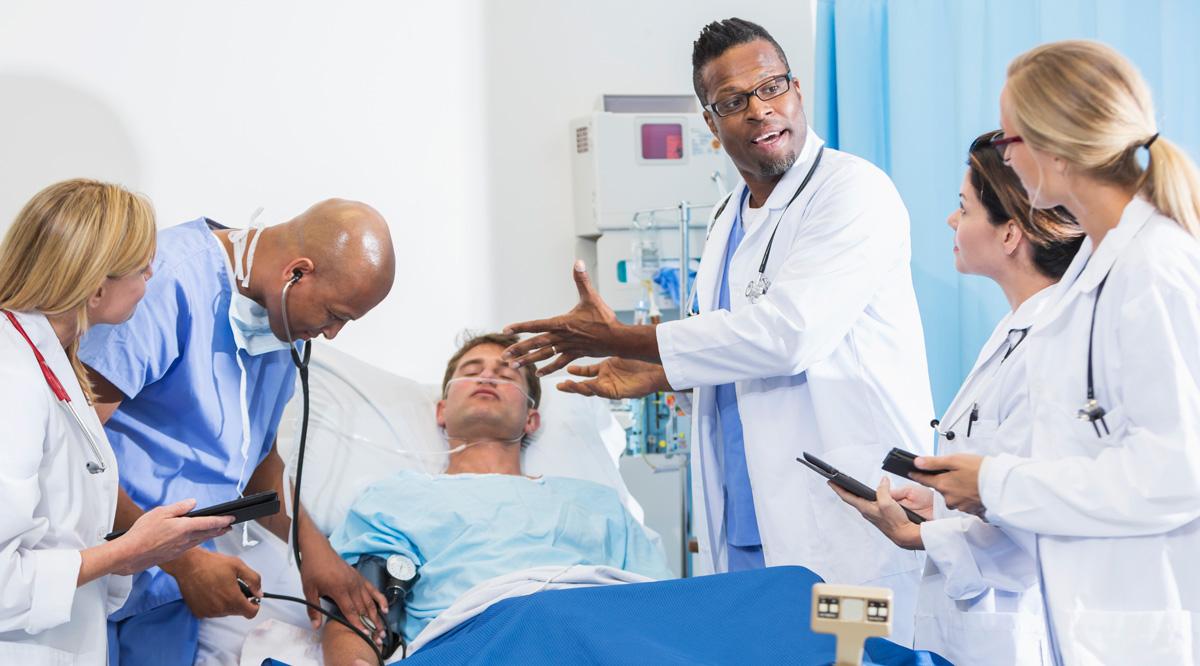 Sustaining Teaching Hospitals
Teaching hospitals deliver state-of-the-art medical care under complex conditions and are committed to educational activities in the health professions. Most of the largest teaching hospitals are affiliated with medical schools. 
Teaching hospitals bring together medical education, research, and patient care in a unique environment where the next generation of doctors, nurses, and other health professionals are trained. They foster an environment of discovery and the latest advances in medicine. In addition, teaching hospitals are distinguished by their clinical programs where scientists and physicians work together to bring new treatments from the research bench to the bedside safely and quickly.
According to a study published in JAMA, patients treated at major teaching hospitals have up to 20% higher odds of survival (PDF), compared to those treated at nonteaching hospitals. 
Medicare direct graduate medical education (DGME) payments support the training of new physicians to meet the increased requirements of an aging population. Medicare indirect medical education (IME) payments cover the additional patient care costs incurred for the services teaching hospitals provide and the patient populations they treat.
To sustain our nation's teaching hospitals and the irreplaceable services they provide, the AAMC urges that Congress maintain the DGME payment and IME adjustment at their current levels and adequately increase Medicare and Medicaid Disproportionate Share Hospital (DSH) payments to ensure appropriate reimbursement for teaching hospitals as they continue to see an increase in the disproportionate number of Medicare beneficiaries, Medicaid beneficiaries, uninsured patients, and underinsured patients they care for.
The Importance of Teaching Hospitals
Investment in Teaching Hospitals Benefits All Americans
What is the value of being treated at a teaching hospital? Together, this data shows that the nation's investment in teaching hospitals benefits a wide range of patients by helping provide high-quality care and better outcomes.
%}
Understand the Issues & the Policies
Medicare must continue to provide sufficient and stable funding for DGME and the IME adjustment. This funding supports teaching hospitals as they train new physicians to meet the increasing requirements of an aging population.
Advocacy-Related News & Insights