New section
New section
Academic Medicine's Response to the Opioid Crisis
Stemming the Opioid Epidemic
In response to the crisis in their communities and nationwide, AAMC-member institutions are actively working to advance medical research, education, and clinical care that addresses the opioid epidemic.
Medical educators are enhancing existing coursework in pain management and substance abuse in innovative ways. While students are exposed to this material through multiple modalities in medical school, to be maximally effective, such experiences are also being reinforced throughout the continuum of medical education — including in residency training, clinical experiences, and continuing education for practicing physicians.
AAMC-member institutions are also promoting innovations in patient care, conducting cutting-edge research into substance use disorders and pain management, and providing community education programs and events
The Opioid Workforce Act of 2019 (H.R. 3414/S. 2892)
This legislation would address the national crisis by ending a freeze in Medicare support and adding 1,000 graduate medical education positions over the next five years in hospitals that have, or are in the process of establishing, accredited residency programs in addiction medicine, addiction psychiatry, or pain medicine.
How Medical Education is Addressing the Opioid Crisis
Learn more about AAMC's efforts to use medical education to stem the tide of the opioid crisis.
Here are five things to know about how academic medicine is helping to combat the opioid epidemic in the United States.
April 2, 2018
More than 2 million people abuse opioids, yet only 5,500 physicians are trained in addiction psychiatry and addiction medicine.
September 19, 2017
Medical schools nationwide are strengthening curricula to help students confront the opioid epidemic and care for patients in chronic pain.
September 29, 2016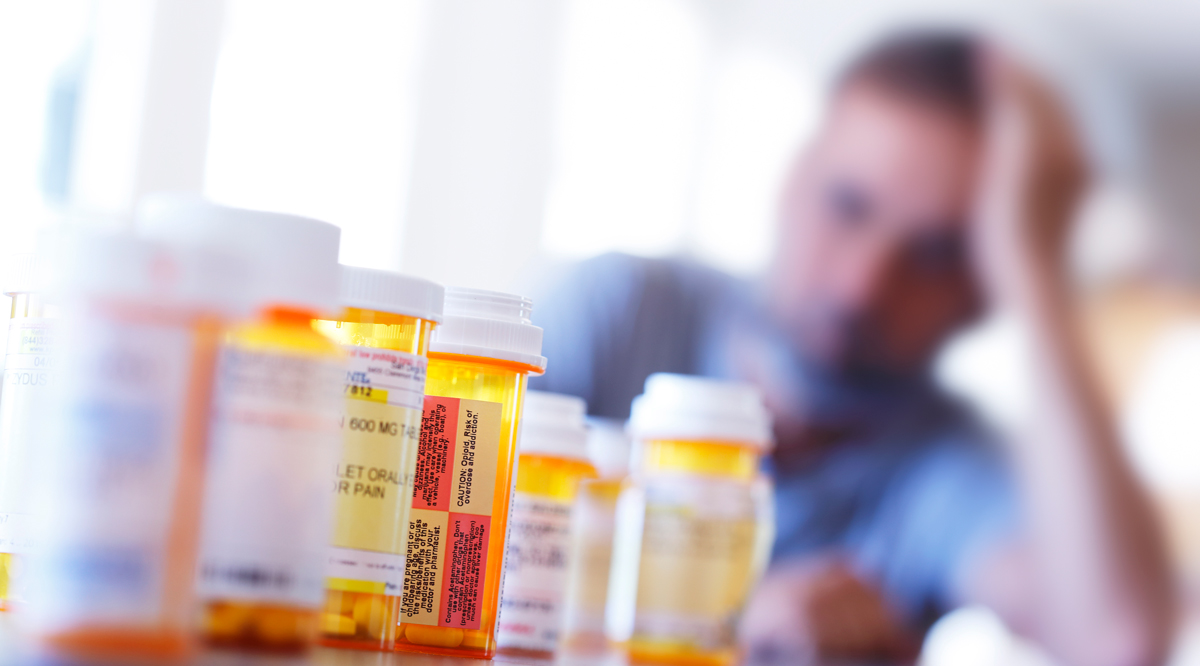 The Doctor's Dilemma
 Academic medicine is evolving to keep pace with public health challenges and meet the needs of patients and communities. Nowhere is this more evident than with the opioid epidemic.
Learn more
Treating Patients with Chronic Pain and/or Substance Use Disorders
Responding to the Crisis: Opioids
Wilson Compton, MD, MPE, deputy director of the National Institute on Drug Abuse at the National Institutes of Health, discusses the response to the opioid epidemic.
AAMC Executive Vice President Atul Grover says we can use the lessons of the AIDS epidemic in the 1990s to inform our work today around the opioid crisis.
June 11, 2019
In a novel approach, ED doctors at several teaching hospitals treat more than overdose symptoms. They start patients on the road to recovery.
May 14, 2019
Medical students are learning different ways to manage patients' pain. The result? A better understanding of the nature of pain and substance use disorder.
October 2, 2018
As more infants display opioid withdrawal, academic medical centers are developing promising new methods to treat these tiny patients and support their mothers.
April 16, 2018
Medical schools and teaching hospitals are working to stem the tide of the opioid epidemic and provide treatment options for those with substance use disorders.
October 19, 2017
Medical schools and teaching hospitals are finding innovative ways to help small-town physicians address the growing opioid crisis in rural areas.
June 27, 2017
New section
Opioid Treatment and Pain Management Research
Resources on treatment and pain management
Advocacy-Related News & Insights