Welcome to the new aamc.org. We've designed our new site to be easier to use and focused on the information you want, when you want it. And it's now mobile-friendly.
The redesigned site delivers timely news and insights, upcoming professional development opportunities, data and reports in one convenient place, and in-depth looks at the most pressing issues in academic medicine.
 Explore the latest news and information about academic medicine
Timely content, published more often
New content published several times a week means you get the information you want, when you want it.
 

Thorough exploration of topics
Our new "In-Depth" feature examines issues affecting academic medicine and the future of health care.
 
It's now easier to find what you need
Improved, more intuitive search
The more powerful, accurate search function is "smart": It will continue to get better as we learn what topics and resources you're looking for.
​​​​​​
Easier to navigate
Navigation menus are organized to help you quickly browse the site.
 

Advanced filtering options
Looking for the latest advocacy news or a professional development opportunity that matches your career interests? Want to browse news stories by your favorite topics? You can filter articles, AAMC reports, and learning opportunities across site sections. 
 

Data all in one place
AAMC data and reports are now in one centralized location. Search and filter functions make individual reports easy to find. 
 
Take us with you wherever you go
Mobile-friendly design
The site has a sleek, intuitive design on your mobile device.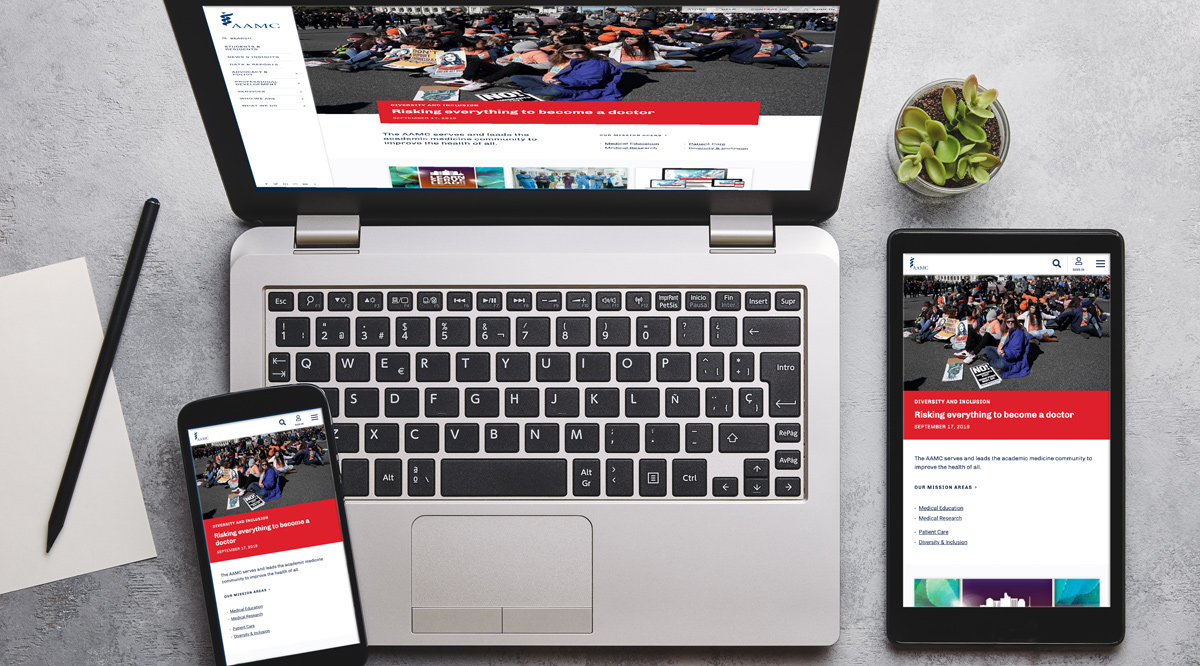 This is just the beginning
Continuously improving
The redesigned aamc.org is the result of extensive audience research, website data analysis, and constituent feedback, and it will continue to evolve and improve.