Learn Serve Lead 2022 Highlights
More than 4,300 people from the academic medicine community convened in Nashville, Tennessee, for Learn Serve Lead 2022: The AAMC Annual Meeting. Learners and leaders were eager to reunite with like-minded peers and reignite the spark of collective learning. Videos of the four morning plenary sessions and seven of the eight Voices of Medicine and Society sessions are now available. Please note that many of the video permissions are for a short period of time so please take advantage before the expiration dates.
Most of the videos on this page can only be viewed by logging into your AAMC account. If you do not have an account, you may create one on this page.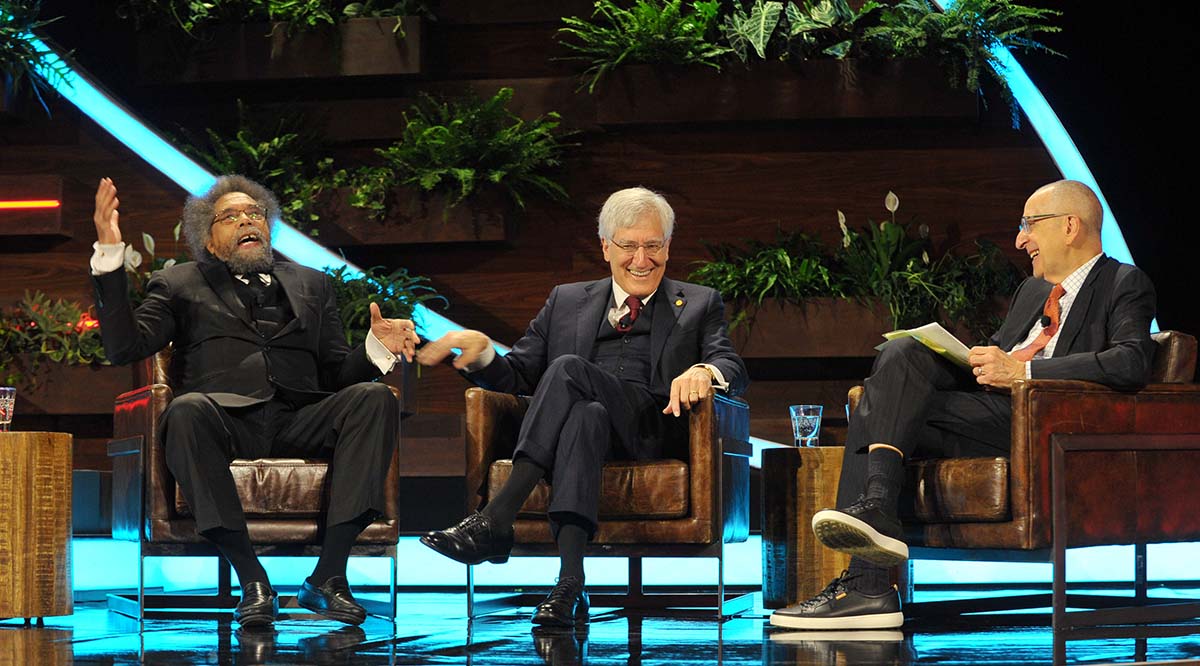 Resurrecting Civil Discourse: In Conversation with Robert George and Cornel West
AAMC President and CEO David J. Skorton, MD, engages in a conversation with Cornell West, PhD, and Robert George, JD, about civil discourse, academic freedom, open inquiry, and intellectual diversity. 
David J. Skorton, MD: What Keeps Me Up at Night
While lauding academic medicine's extraordinary response to the COVID-19 pandemic, AAMC President and CEO David J. Skorton, MD, also identifies four problems that still plague the nation's health care system but are within the power of academic medicine to address.
Kirk A. Calhoun, MD: Overcoming the Headwinds
"It is important we do not let today's ongoing headwinds deter us," says AAMC Board Chair Kirk A. Calhoun, MD, during his talk at the leadership plenary. "The goal of having our medical school graduates reflect our communities remains an important component of the AAMC strategic plan."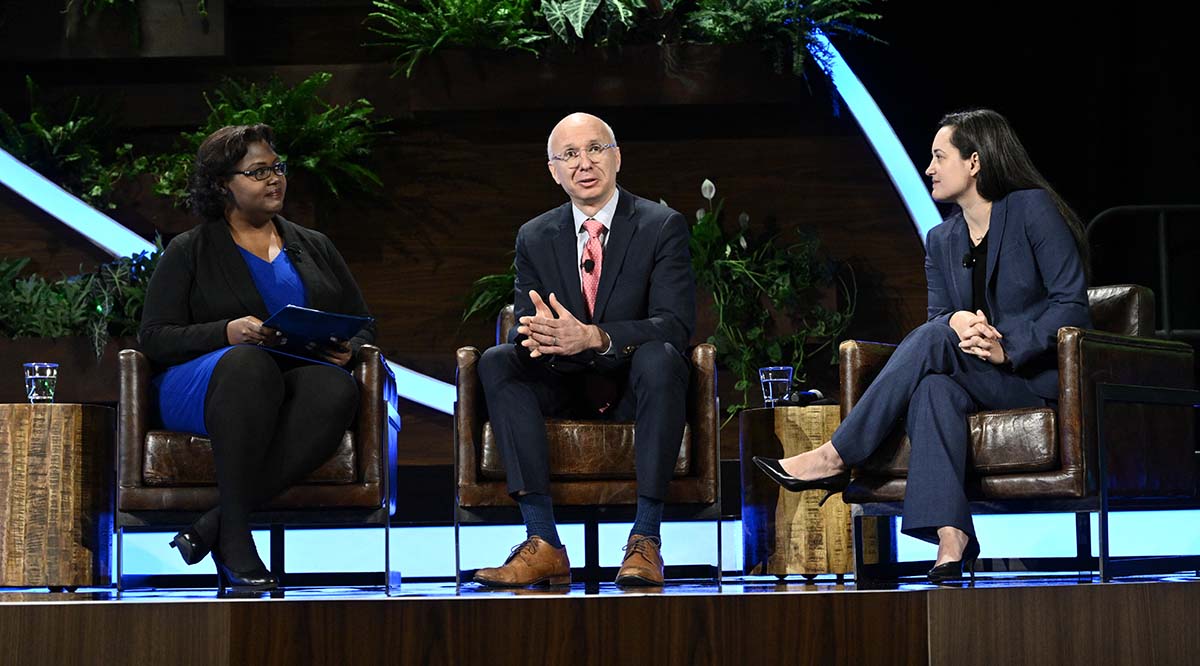 Why Climate Action is the Future of Medicine and How Health Care Professionals Can Make a Difference 
Renee N. Salas, MD, MPH, MS lays out the case for why academic medicine is a critical player combatting climate change and its effects. She is also joined by Dr. Aaron Bernstein and Dr. Shaneeta Johnson, and they outline concrete steps that providers, learners, and academic health leaders can take.
Note: This video will only be available until May 14, 2023.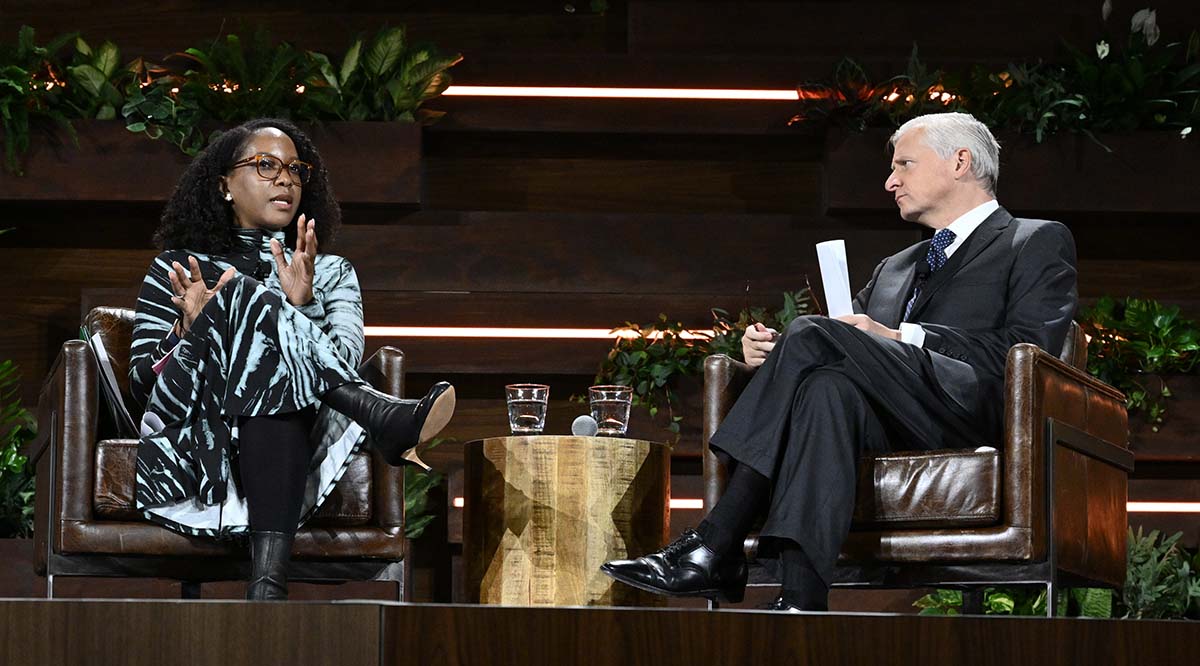 Facing the Truth, the South Defines America: Imani Perry Discusses South to America with Jon Meacham
In her plenary session conversation with Pulitzer Prize-winning historian and presidential biographer Jon Meacham, Dr. Perry shares her experiences, acknowledges atrocities against Black people, and explores the effects of Black resistance.
Voices of Medicine & Society Lecture Series
It's All About the People: Compassion and Resilience in the Journey Toward Health Equity
Born in Cairo, Egypt, Mona Fouad, MD, started her career in medicine over 6,000 miles from where she would later become the co-founder of a globally recognized health disparities research center. During this presentation, she shares how the journey to health equity has people at the center, regardless of where they live. 
Note: This video will only be available until May 12, 2023.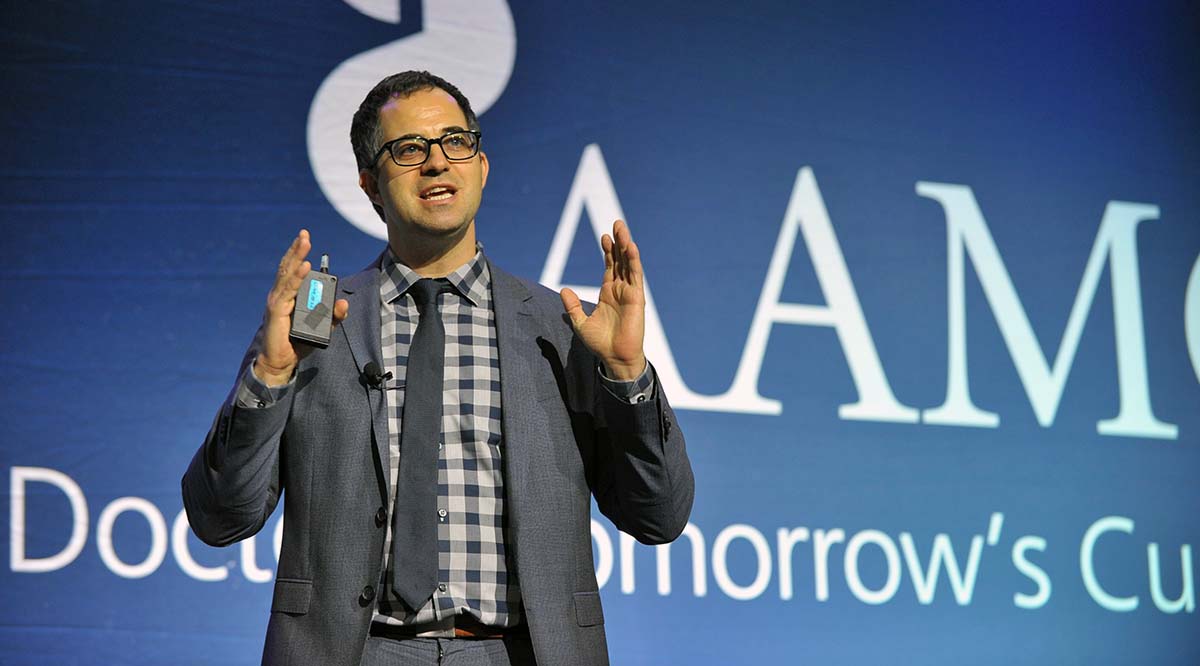 The Power of Us: Harnessing our Shared Identities to Improve Performance, Increase Cooperation, and Promote Social Harmony
Jay Van Bavel, PhD, explores how identity is shaped and reshaped by the social worlds we are a part of, and what this means for our potential for collaboration, our performance, and social harmony at large. 
Under the Skin: Racism and Health
Journalist Linda Villarosa shares the human stories featured in her work, details the existing and pervasive inequities, and defines what changes are necessary if we are truly committed to health equity.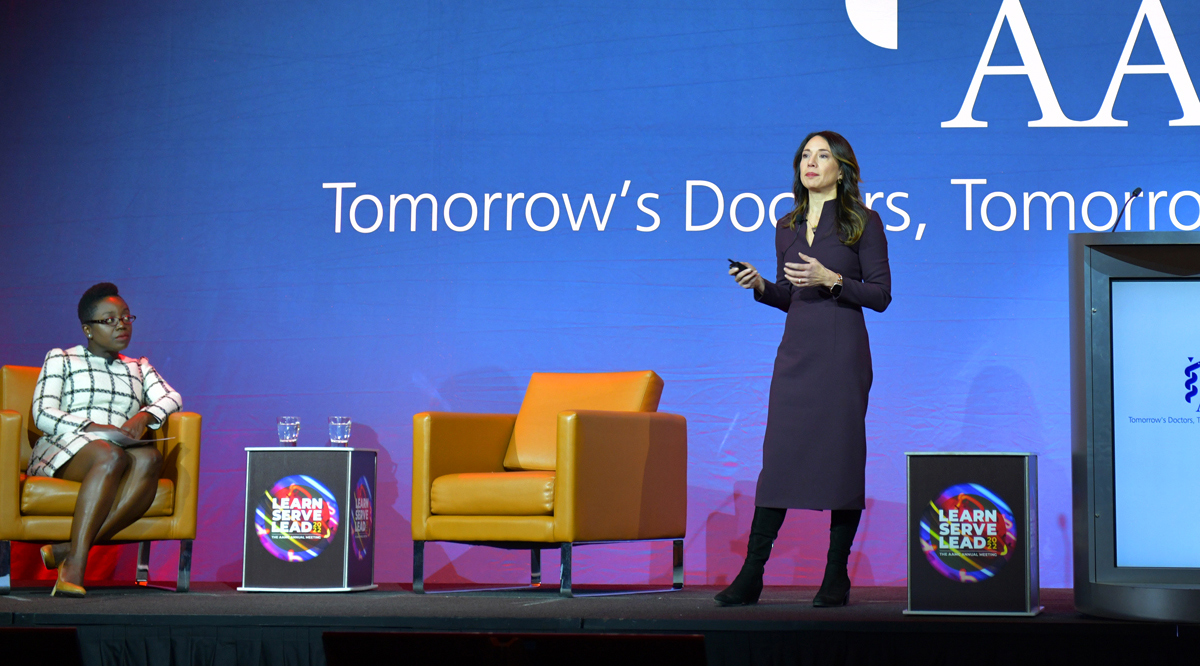 Preventing Suicide During COVID and Beyond: Science, Culture and Solutions
Psychiatrist Christine Yu Moutier, MD, shares suicide risks and proven methods for decreasing them — and makes a plea for physicians to help change a driven medical culture.
Note: This video will only be available until May 13, 2023.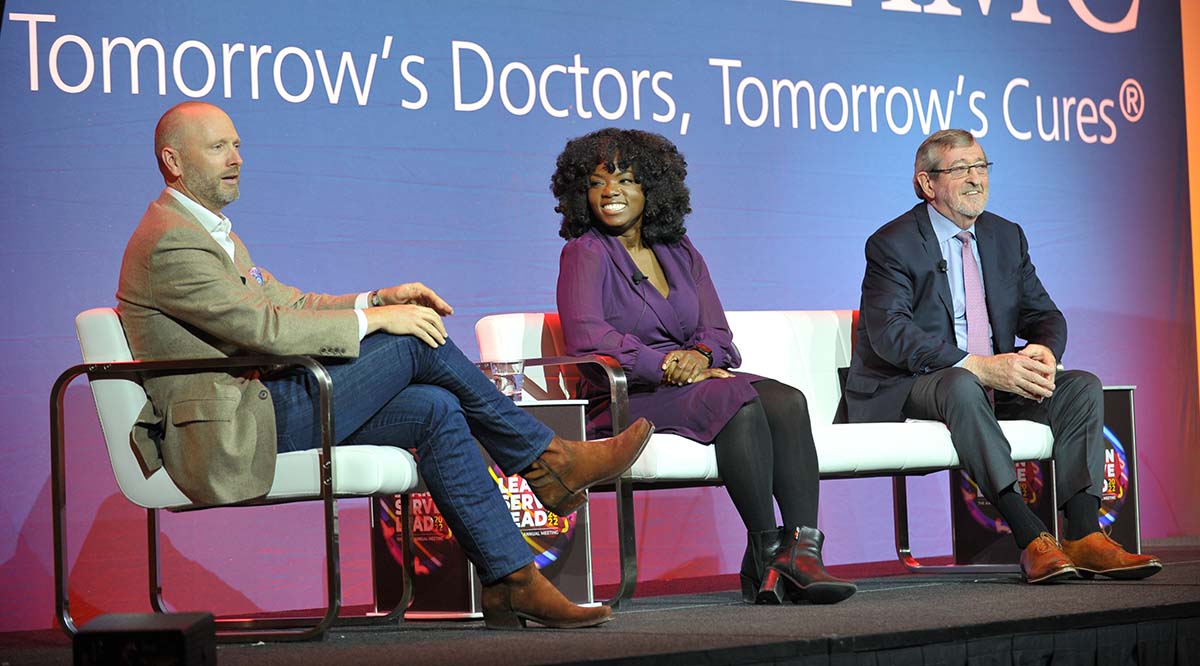 The First Wave: COVID's Toll on Caregivers (and What it Will Take to Heal)
How do you combat an enemy you don't understand? That was the challenge for caregivers and health-care systems alike during the early days of the COVID-19 pandemic. Nathalie Dougé, MD, Michael Dowling, and Corey Feist, JD, MBA, discuss some of the lessons learned to help us prepare for inevitable future crises.
Note: This video will only be available until May 13, 2023.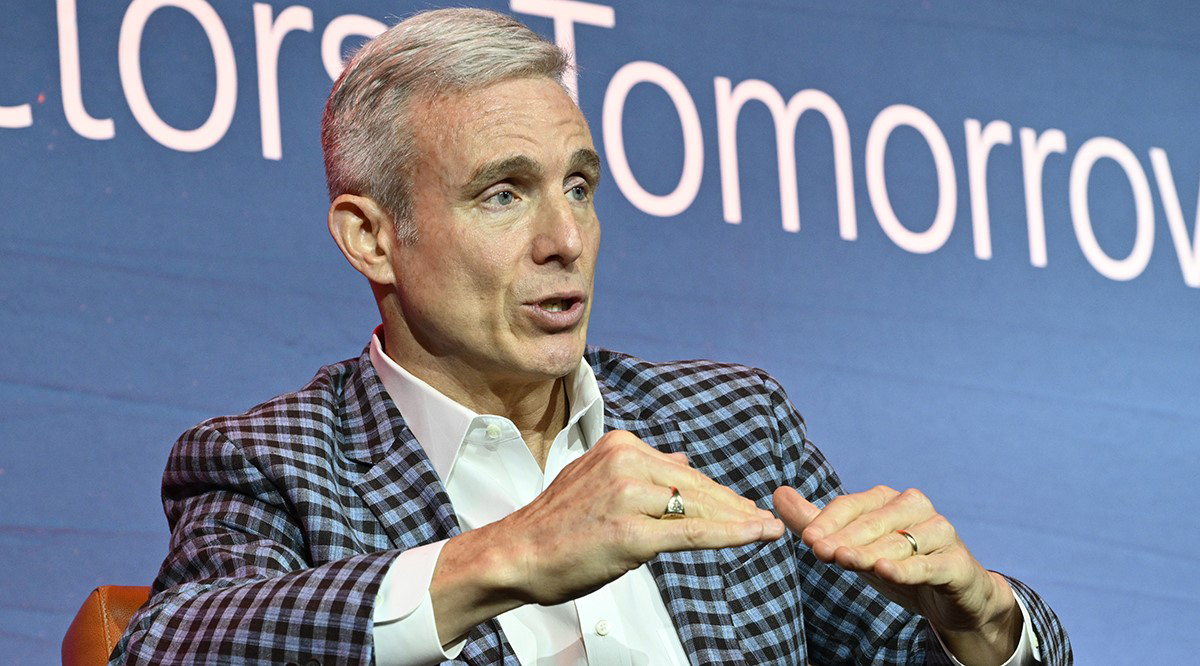 Transforming the ICU: Every Deep-Drawn Breath
Wes Ely, MD, MPH, issues a wake-up call to current and future physicians and urges our audience to turn our gaze from the latest life-saving machinery and really see the person in the patient.
Note: This video will only be available until May 14, 2023.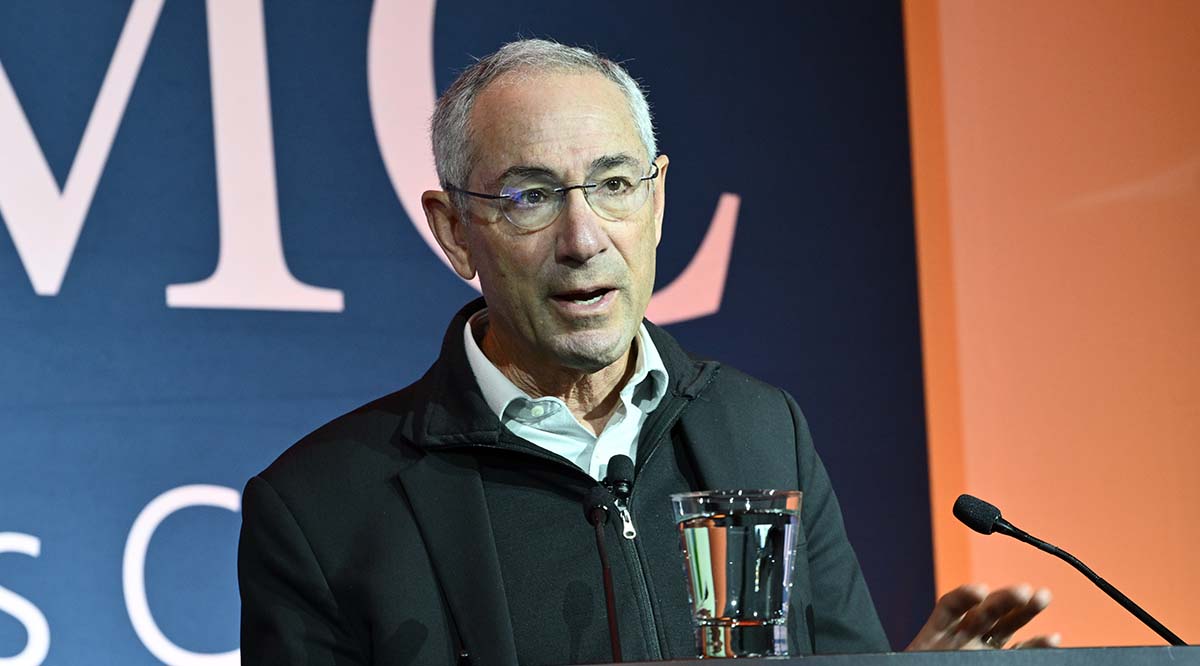 Healing: Our Path from Mental Illness to Mental Health
Thomas Insel, MD, describes solutions to the mental health crisis as outlined in his newly released Healing: Our Path From Mental Illness to Mental Health, and also examines the significant role of policies in mental health and where we have gone wrong in the past.