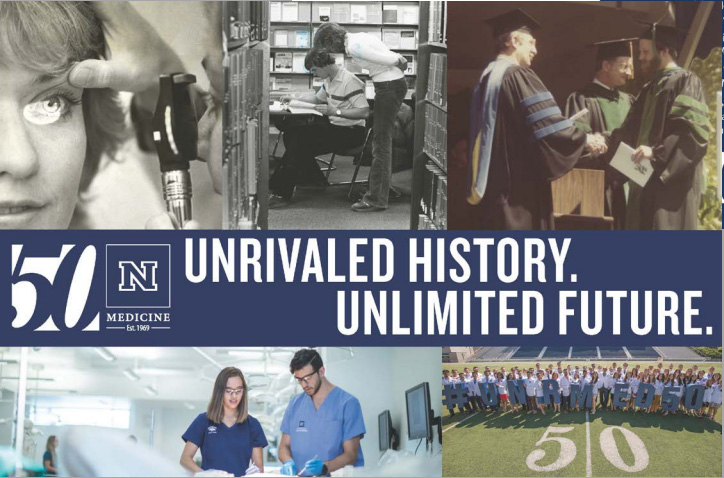 50th Anniversary Campaign
University of Nevada, Reno, School of Medicine
Anniversary milestones are special, yet not atypical for medical schools. March 25, 2019, proved a unique opportunity for the University of Nevada, Reno, School of Medicine (UNR Med) to mark our 50th anniversary as Nevada's first medical school, acknowledge our July 2017 transition from a statewide school to a northern Nevada-based school, and provide our target audience a yearlong opportunity to engage with the institution.
The goals for the 50th anniversary were to commemorate UNR Med's history and contributions to Nevada; engage with key target audiences by demonstrating UNR Med's legacy, purpose, stability, sustainability, and the benefits of a northern Nevada-based school of medicine; and increase awareness of UNR Med's established status and quality programs to a broader medical audience, augmenting recruitment capabilities.
What was the most impactful part of your award-winning entry?
Increase in event engagement exceeded 50% registration growth, often well exceeding our objective of 5%-10% increased engagement for the year. Social media engagement was equally impressive with Instagram impressions up 329%, engagement up 4,303%, and follower growth up 108%.
What is one thing you learned from this experience?
Our strategy to enhance and extend budgeted and established, successful UNR Med events and communications and marketing initiatives with a 50th anniversary-focused message, while implementing limited new initiatives, was critical to the campaign's success.
Contact
Julie Ardito, jardito@med.unr.edu