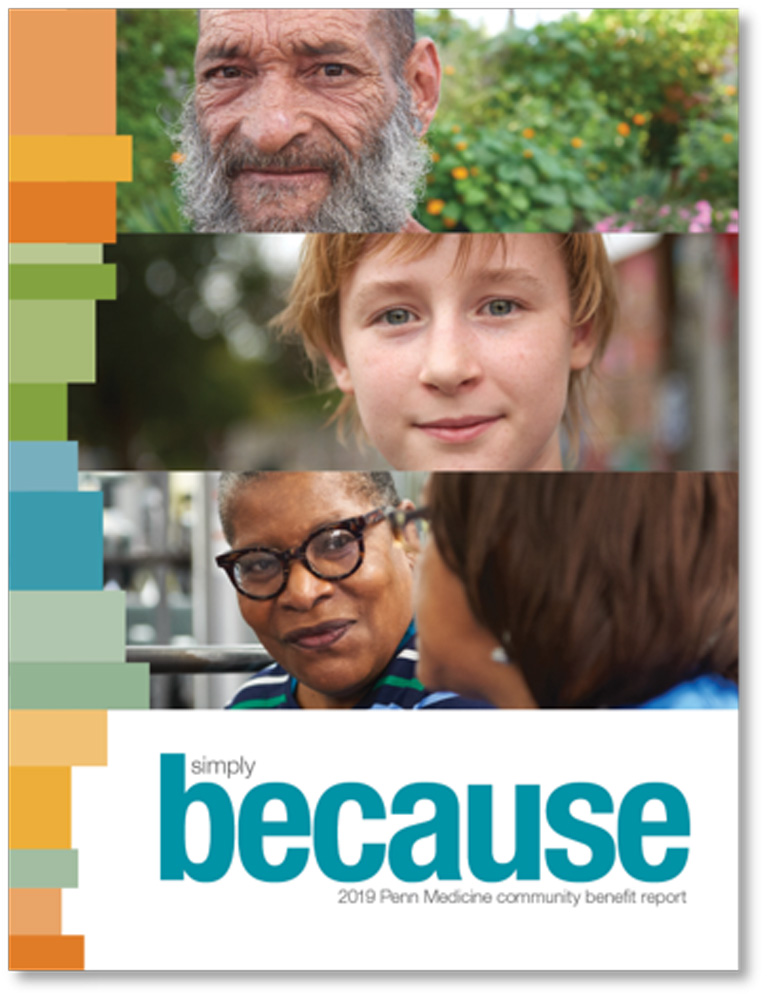 Simply Because: Bridging Print and Digital
Penn Medicine
Simply Because is Penn Medicine's annual community benefits report. This 61-page book tells the stories of individuals across the University of Pennsylvania Health System and Penn's Perelman School of Medicine who devote their time and talents every day to combat health disparities and build healthy communities across the region we serve. The 2019 edition saw the implementation of a refreshed digital version of the publication, which, coupled with a targeted paid social media campaign, resulted in a 400% increase in online readership.
What is one thing you learned from this experience?
We have many new tools for telling stories about the work we do to fulfill our community service mission and to engage new people and groups in getting involved in this work throughout our institution. 
What was the most impactful part of your award-winning entry?
Making the leap to a new dissemination strategy for a publication that has existed as a print-only project for more than a decade.

Contact
Holly Auer, holly.auer@uphs.upenn.edu