Heather H. Pierce

, JD, MPH
Acting Chief Scientific Officer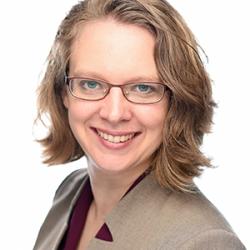 Heather Pierce, JD, MPH, leads AAMC programs that support medical research and the training of physician-scientists in academic medicine.
Heather H. Pierce, JD, MPH, AAMC senior director for science policy and regulatory counsel, represents the AAMC nationally on issues of science policy, the regulation and oversight of research, and the research environment for scientists, learners, and institutions. Pierce became acting chief scientific officer in November 2023. In this role, she leads the AAMC teams and programs that address all aspects of biomedical research and training in academic medicine, and she also supports the AAMC Center for Health Justice.
Pierce has published articles in major scientific and bioethics journals, chaired nonprofit boards and committees, and is a regular speaker on scientific, legal, and policy issues including human subject protections, conflicts of interest, research data sharing, and medical products development. She was a member of the National Academies working group that served as the foundation for Convey®, the AAMC's global disclosure system, and oversaw the association's creation and launch of that system. During the COVID-19 pandemic, Pierce led the AAMC's efforts on diagnostic test development and medical products approval. Prior to joining the AAMC in 2010 to advise the organization on collaborations between industry, government, and academia in biomedical research, she represented academic, health system, and corporate clients in private practice at a law firm in New York City.
Pierce received her bachelor's degree from Williams College, a law degree from New York University School of Law, and a master's in public health from Boston University.