2018 Health Equity Research Snapshot
The Centers for Disease Control and Prevention's (CDC) Prevention Research Centers (PRC) is a network of 26 academic research centers accross the country that study how people and their communities can avoid or counter the risks for chronic illnesses such as heart disease, obesity, cancer and others.
The 2018 Health Equity Research Snapshot, an initiative of the Association of American Medical Colleges (AAMC), highlights seven videos that feature innovative community-partnered research projects at PRCs housed within AAMC member medical schools with preventive medicine residency programs. As leaders in translating research results into policy and public health practice, the centers work with communities to develop, evaluate, and implement major community changes that can prevent and control chronic diseases and move neighborhoods and the nation closer to health and health care equity.
University of Pennsylvania, The Philadelphia Health Leadership Institute
The Philadelphia Health Leadership Institute (PHLI) is a training opportunity that connects learners, interdisciplinary faculty mentors, and community leaders to address chronic disease in Philadelphia's under-resourced neighborhoods.

Prevention Research Center for Healthy Neighborhoods at Case Western Reserve University
The Case Western University PRC looks at ways to increase access to nutritious and healthy food in low-income and low-resource neighborhoods via produce prescription programs and community-based farmers markets.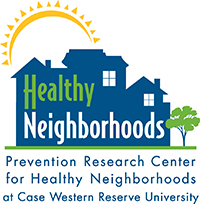 University of New Mexico School of Medicine Prevention Research Center
Researchers are studying the effects of evidence-based strategies with "Step Into Cuba," a community-based, multi-pronged, collaborative walking program that motivates and supports residents' increased physical activity as a health promotion strategy.

University of North Carolina at Chapel Hill Center for Health Promotion and Disease Prevention
Carolina Heart Alliance Networking for Greater Equality (CHANGE) is a health promotion strategy to link public health and clinical services through community health workers (CHWs). Researchers from the UNC PRC examine whether CHANGE is effective in reducing rates of cardiovascular diseases and increasing the reach of clinic and public community services to at-risk populations.

University of Massachusetts Medical School Worcester Prevention Research Center
The UMass Worcester PRC is testing the impact of a community health worker-delivered intervention aimed at helping families overcome barriers to childhood obesity prevention.
Morehouse School of Medicine Prevention Research Center
Using a community-engaged approach, researchers assess and adapt a phone- and web-based program designed to prevent or reduce depression in African American people with epilepsy.
University of Rochester National Center for Deaf Health Research
With the goal of modifying obesity-related health behaviors with Deaf adults age 40-70, researchers and community partners developed the Deaf Weight Wise (DWW) program, which included motivational interviewing components led by trained Deaf ASL-fluent counselors.