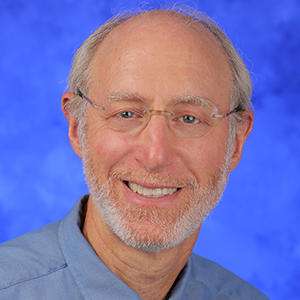 Daniel R. Wolpaw, MD
Professor of Medicine and Humanities
Penn State College of Medicine (PSCM)
Over the past four decades, Daniel R. Wolpaw, MD, has been a force for innovation in medical education, envisioning learner development as a complex adaptive challenge aimed at preparing medical students to lead and practice in the health care systems of the future.
As professor of medicine and humanities, Dr. Wolpaw's notable contributions at Penn State College of Medicine include developing and co-directing the Systems Navigation Curriculum, developing and co-directing an innovative course in critical thinking, and serving as the design lead for educational innovation at the school's University Park Regional Campus. Dr. Wolpaw is also a champion of developing authentic roles for learners that improve care and add value to health systems and communities of practice.
Dr. Wolpaw's interest and expertise in integrating the humanities in medicine is evident in his scholarship, teaching, and clinical practice. For example, he has championed the importance of sitting at a patient's bedside, introducing a portable campstool on rounds. In clinic, he models for learners sitting and experiencing eye-to-eye connections with patients.
Before joining Penn State in 2013, Dr. Wolpaw served on the faculty at Case Western Reserve University School of Medicine for 30 years. At both institutions and nationally, he has received high praise for his extraordinary skills as an educator and mentor. Accolades include the Career Achievements in Medical Education Award from the Society of General Internal Medicine, the Newark Beth Israel Healthcare Foundation Humanism in Medicine Award, Honorary Research Fellow in Medical Education at the University of Tokyo, and the PSCM Clinical Science Master Career Mentor Award. Dr. Wolpaw is also a prolific scholar of medical education, having written the lead chapter of the seminal textbook on educating students for health systems practice and publishing in numerous journals, including the New England Journal of Medicine.
Dr. Wolpaw earned his MD from Case Western Reserve University School of Medicine and trained at Cleveland MetroHealth and the Medical University of South Carolina, practicing as a general internist in multiple health care settings. He is a graduate and long-time faculty member of the Harvard Macy Institute Program for Educators in Health Professions.
Learn more about the Alpha Omega Alpha Robert J. Glaser Distinguished Teacher Award